Blue Heron Academy - Grand Rapids, Michigan
Since 1980, the nationally acclaimed Blue Heron Academy has trained thousands of graduates seeking positive life and career changes. The school is licensed by the Michigan Office of Secondary Education.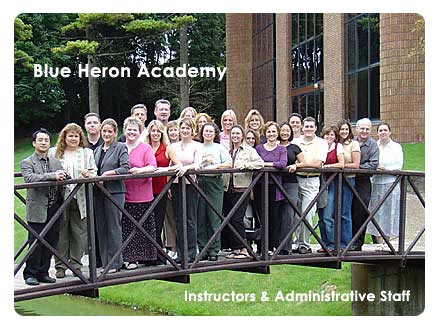 2040 Raybrook, SE
Grand Rapids, Michigan 49546
Map to Grand Rapids Academy
Why Choose Blue Heron Academy?
Small class sizes: At Blue Heron Academy, you won't get lost in the crowd! Our class sizes are small so you can get the personalized attention you deserve.
Unique hands-on training program. Learn by doing, and learn what works.
Job Placement Assistance: Our career counselors are committed to help you ensure that your education leads to a new and rewarding career.
Convenient class schedule: Our programs are designed for working adults. We offer both day and evening classes to work around your schedule.
Students and graduates may attend and train in our clinics free, and work toward higher levels of certification.
Financial assistance: Our financial manager can provide a wide range of easy, low-cost options to pay for your schooling.
Join thousands of successful graduates who have trained with us since 1980.
Download a copy of the Grand Rapids Campus Newsletter here.